Okay, we'll admit it; appliances are not always the sexiest thing in the retail world. They're a practical, useful necessity for all homes and sometimes have striking designs, but are they sexy? It's probably a stretch.

UNTIL NOW.
We're not sure if you've heard, but the ever-so-trendy appliance brand Smeg, has teamed up again with the ever-so-luxurious fashion house Dolce & Gabbana. Together they have created the Sicily is my love line of designer appliances and are truly bringing sexy back to the appliance world.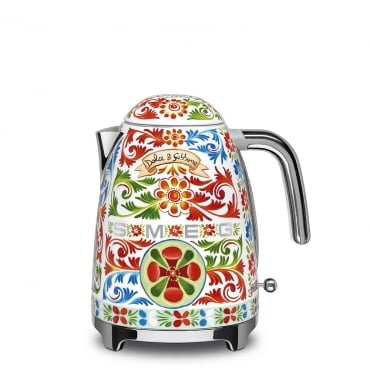 With kitchens being the heart of the home, these days appliance brands and interior designers are taking it one step further and designing appliances, countertops, cabinetry and even light fixtures to bring kitchens back into the spotlight. The Sicily is my love collection is jumping right into the mix. Now, your appliances not only toast your toast or boil water, but they look damn good while doing it. Your kitchen is no longer just for cooking food, it's for observing Italian art!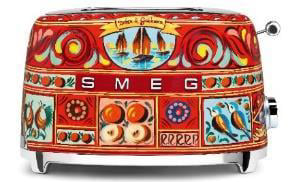 The collection features unique, hand-painted appliances ranging from refrigerators, blenders, toasters, juicers and more. Each appliance is decorated with a representation of Sicilian folklore, bright colours and motifs featuring quintessential Sicilian images like prickly pears, olives and cherries. Each appliance, large and small also features intricate triangular motifs known as 'crocchi', which frame the centre subjects, each like a work of art in itself.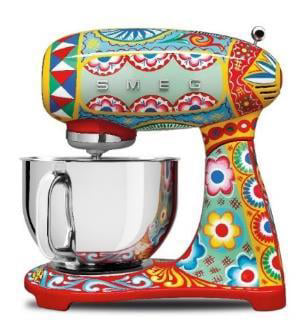 If having super stylish kitchen appliances (the instagrammable ones) is your kind of thing, then these are right up your alley. This mouth dropping collection is turning run-of-the-mill kitchens into inspiring spaces, and getting people excited about cooking again. Check out the full collection here.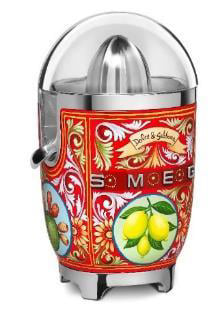 --
Wanting more? Sign up for our e-newsletter and score the latest promotions, appliance trends, deals and exclusive access to sales BEOFRE they happen - right in your inbox!



--