All we need during chilly nights is to get cozy in our beds with a delicious and warm home-cooked meal. But we know how hard it can be getting out of bed to prep and cook the meal. Lucky for you, we have compiled a list of some mind-blowing recipes that are quite easy to prepare and don't take too long to cook which makes them the perfect dinner choice for the rest of the season. So, get out of your bed, put your chef's hat on, and brace yourself for a lovely meal in a matter of minutes. Let's check out these marvellous recipes.
The amazing colour and taste of turmeric mixed with pumpkin pie spice to create the seasoning for the chicken, makes this dish so unique and flavourful. Served on a crispy naan, this fantastic meal only takes 20 minutes to be prepared!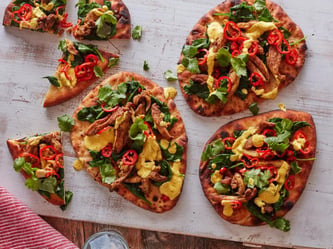 We don't know about you but we prefer creating flavourful, crispy fried rice with leftover rice instead of fresh rice. The left-over rice absorbs more flavour, bringing out an even better taste. This delicious recipe is quite easy to prepare, so you can depend on it for a weeknight dinner.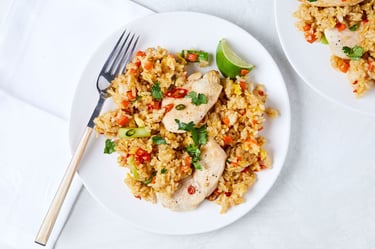 If you like thick-crust pizza, then this recipe is for you! This cast iron skillet pizza is crispy at the bottom, thick around the edges, and is as good as a restaurant-style pizza. You can choose your own combination of toppings and even make it vegan! So, bring out your cast iron skillet and we promise you, once you try it, you'll never make a pizza another way.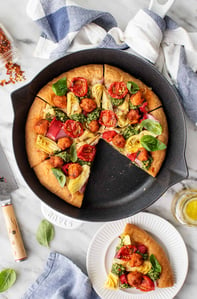 This is a quick and easy way to prepare this amazing dish that usually takes hours to be prepared! If you're in the mood for a European meal, skip the delivery apps and make your own appetizing beef stroganoff in only 30-minutes.
Who doesn't like food prepared in buffalo sauce? These stuffed, cheesy, and mouth-watering enchiladas can serve as a dinner meal or a perfect snack for a game day. The rotisserie, buffalo chicken filling enhances the flavour of the stuff corn tortillas, creating a recipe that you will crave again and again.
This spicy and citrus twist to your everyday pasta is just what you need for a weeknight treat! This recipe can be a part of your fancy dinner menu however, being as convenient and delicious as it is, you'll probably end up making it every other night.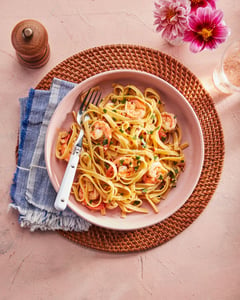 We hope these quick and easy recipes will help you reduce your take-out and delivery expenses on weeknights as well as keep your everyday menu fun and refreshing. Bon Appétit!
--
Wanting more? Sign up for our e-newsletter and score the latest promotions, appliance trends, deals and exclusive access to sales BEFORE they happen - right in your inbox!