Refrigerators play quite an important role in defining the aesthetics and overall look of your kitchen. Besides being the centre of attraction, they also serve as one of the most useful and important appliances in the kitchen. With so many advancements in the design and features, refrigerators have become so much more than just an instrument to keep your food from going bad. Refrigerators nowadays have independently climate-controlled sections/drawers for produce and meats, built-in water filters, smart features, and so much more. Here are a few refrigerators that we believe are currently some of the bests in the industry. Let's take a look at these!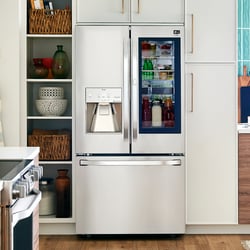 If you keep opening the refrigerator door when you're bored just like us, then this refrigerator is a good choice for you. Its door-in-door feature offers an easy access compartment to avoid the loss of cooling efficiency. It allows you to control and monitor the refrigerator through your smartphone using the ThinQ app. It notifies you when the door is left open, you can control features like the ice-maker, and more. Apart from brilliant and innovative features, it also offers a great design and a large capacity.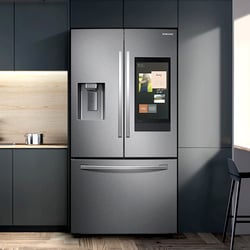 This is much more than just a refrigerator. Its Family Hub feature allows you to share pictures, messages, and videos, watch TV, listen to music, and more. It also makes shopping easier by allowing you to view inside the fridge from your phone while you're out shopping. It also offers an elegant design, a fingerprint resistant stainless-steel finish, high performance, and an internal water filter.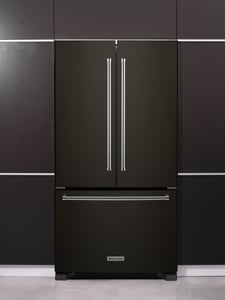 Keep the produce in your refrigerator extra fresh and maintain the right texture and temperature of other ingredients and food items with the sensor-controlled system of this refrigerator. Along with that, it also offers an interior water dispenser for filtered water, humidity control, an automatic ice maker, LED lighting, and energy efficiency. It also includes a removable, metal wine storage rack that can store up to four bottles of wine.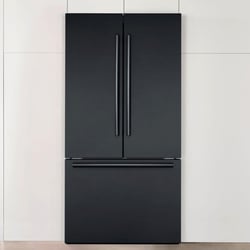 Look at this beautiful refrigerator from Bosch that's bound to catch the eye of every single guest of yours. This classy black stainless-steel finish will definitely add to your kitchen's aesthetics. Apart from great looks, this refrigerator also offers some great features like automatically adjusting and balancing the temperature and humidity, air filter to reduce foul odours, super cooling features to ensure that new groceries chill quickly, and more. It also allows remote monitoring and control via the Home Connect app.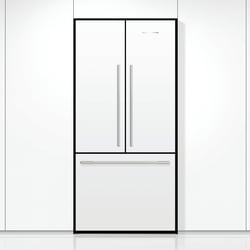 If you love white then you're going to love this refrigerator. It's sophisticated design and colour really make it stand out among other refrigerators. Its ActiveSmart Foodcare feature understands the way you live and learns from it to adjust the temperature, humidity, and airflow inside to keep your food fresher for a longer period. It also offers easy and better storage and spill-free shelves which are so much easier to clean.
We hope our blog will help you make the right choice for one of the most important appliances in your kitchen.