In a world where things feel a bit less fun and a bit more stressful, why not take the opportunity to add some colour and fun back into your life wherever you can. For a long time appliances have existed in the stainless steel, black and white colour spectrum, leaving little to the imagination, but in recent years things have begun to change. We're seeing a lot more colour and customizable options from many brands recently and we are totally loving it. Out with bland, boring appliances in with colour and fun!
Smeg hands down is one of our favourite 'designer' brands, that offers an amazing array of colour options. They have brought back retro appliance design and have done it so well their appliances are now highly sought after around the world. Not only is their design pleasing to the eye, but the colour palette you can choose from is incredible. Designed and manufactured in Italy, you can expect high quality, long lasting appliances that will take your kitchen to the next level. If you want to go even more daring, check out their Dolce & Gabbana collection.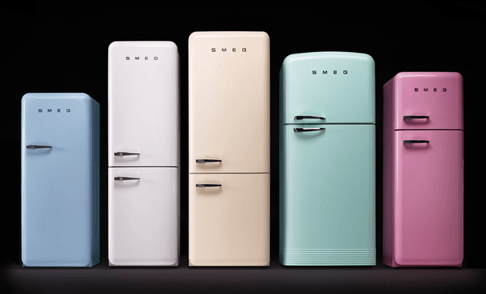 KitchenAid

When brands like KitchenAid turn their major appliances into works of art, you know the industry has officially changed. Taking the cue from their sought after countertop appliances KitchenAid has rolled out their iconic colour palette and applied it to their line of ranges. You can now customize your range to match your mixer, blender and much more. Why not brighten up your kitchen and make the centre of your home truly shine.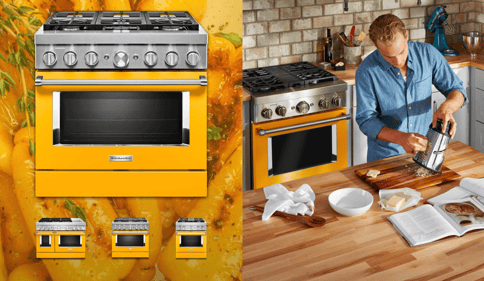 Café Appliances

We have loved what Café Appliances has been putting out there for almost a year now. Fully colour customizable appliances – pick your finish, customize your accent colours and voilá your kitchen is as unique and beautiful as you are. One of the first brands to really allow full control over the total look of your fridge, stove, dishwasher and even microwave, Café has pushed the envelope beyond colour selection and given customers what they've always dreamed of: customization at its finest. Matte white finishes with rose gold accents – it's like an Instagram dream kitchen at your fingertips.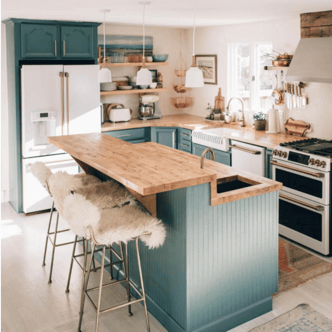 La Cornue

Believe it or not, the French luxury brand La Cornue has been providing customers with colour play since they first started manufacturing appliances back in 1908. Understanding their consumers desire for unique, one-of-a-kind appliances, they created their line up with a wide colour palette allowing for complete customization on all levels. Colour, accents and even the signature stamp can be one of a kind and made to order. These incredibly beautiful, very luxurious pieces come with a hefty price tag, but for those willing to spend the dough, they are truly a work of art that will be passed down generation to generation.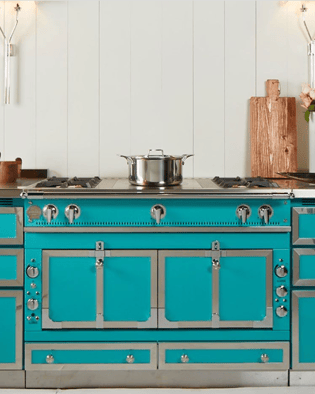 --

Wanting more? Sign up for our e-newsletter and score the latest promotions, appliance trends, deals and exclusive access to sales BEFORE they happen - right in your inbox!