While the major appliances like refrigerators, ranges, and dishwashers take up all the limelight and space, there are many small appliances that your kitchen must have to enhance its accessibility and convenience, without taking up much room. You can decide which ones are more suitable for you depending upon your kitchen size, lifestyle, and needs. We will try to explain how these can add value in your everyday life and make your life even more comfortable.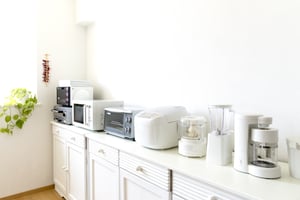 Multi-cooker
A multi-cooker is a great solution to your cooking problems. Multi-cookers combine the features of a slow cooker, pressure cooker, rice cooker, and more. They can be used to keep your food warm for hours or even days and the clean-up is quite easy. It doesn't require your constant attention when cooking, you can just throw in your ingredients on slow cooking and step out, and it will have your dinner ready by the time you're back. It's perfect for cooking grains, stews, one-pot meals, rice, hard-boiled eggs, and much more.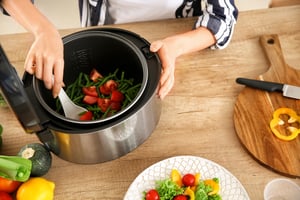 Coffee Maker
There's nothing better in the morning than the smell of freshly brewed coffee. If coffee is a quintessential need for you as well, investing in a good coffee maker is a good idea. You can save yourself a lot of time and treat yourself with a fresh, hot cup every day. Interestingly, a coffee maker can be used for several other purposes as well, like making instant noodles and boiling eggs.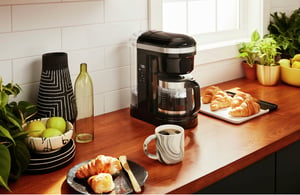 Food Processor
A food processor can do so much if you pick the right one. You can use it for chopping vegetables, blending, slicing, making shakes/smoothies, kneading, and more. It helps save time and since it can combine so many appliance features in one, it can also help you save counter-space.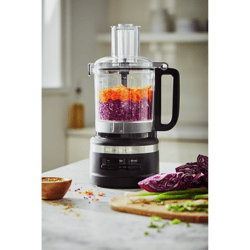 Electric Grill
Food cooked on an electric grill doesn't just taste amazing, it looks so good with the barbecue-style texture lines that you get on the surface. You can enjoy the vibe of a barbecue indoors, all year round, without as much hassle and smoke. You can use it to grills vegetables, make delicious sandwiches, cook both vegetarian and non-vegetarian meals, and much more. It also provides a healthier alternative to pan frying.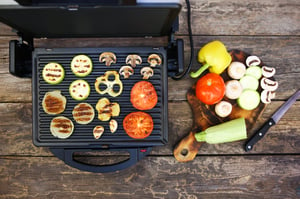 Air Fryer
Fried food does taste good but eating too much fried food does take a toll on your body. Air Frying is such an amazing alternative to eat the same delicious food and make it healthier as well. Now you can enjoy as many French fries, chicken nuggets, or wings as you want without feeling too guilty.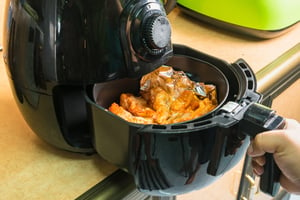 We hope this helps you in deciding which small kitchen appliances to get. One thing is for sure, you will be able to save a ton of time with any combination of these appliances and they are bound make your lives more convenient and comfortable.
--
Wanting more? Sign up for our e-newsletter and score the latest promotions, appliance trends, deals and exclusive access to sales BEFORE they happen - right in your inbox!