Fall is here and we need to be prepared for it as well as the upcoming cold. As fun and beautiful as Fall might be, it has its moments that make us dream of a longer Summer. We wish sweaters and hot beverages were all we needed to be prepared but there's a lot more we need to do. Some of these home maintenance tips might be more difficult than the others but all of these should definitely be on your checklist to make the most of Fall and to welcome the Winter fully prepared.
Clean the Gutters
Remove leaves, twigs, and anything else that gets collected in the gutters and make sure that there is no way that water is getting trapped in them. Also, straighten the gutters if you see any sort of bends in them. Clogged gutters can damage both the interiors as well as the exteriors of your home which can require very expensive repairs.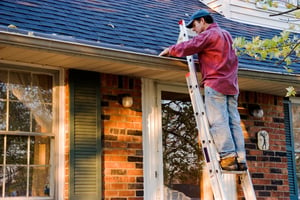 Check the Roof
You don't have to climb up the roof to make sure that it's all good. Just inspect it for any missing or loose shingles and any sort of leaks or cracks, you can use binoculars if needed. Also, trim any tree limbs growing too close to the roof. If you see any sign of damage or cracks, immediately call a roofing expert and get that taken care of.
Check the Fire Alarms
Since the heaters, furnaces would be working overtime and the windows would probably remain shut, it's best to double check all the fire detectors to remain on the safe side. Replace the batteries if and when needed.
Drain all the Faucets and Hoses
Make sure to shut the valves for all the outside faucets and drain all the faucets and garden hoses so that they don't freeze and burst. If the in-ground pipes burst after being expanded by the remaining water getting frozen, it can cause a lot of damage to the house.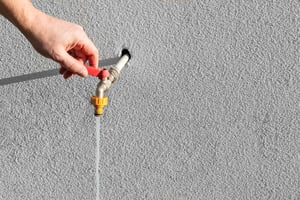 Get Your Furnace Checked
Besides replacing the filters regularly, it's also a good habit to get it inspected by an expert at least once a year to make sure that everything will be good for the coming Winter and any minor repairs do not turn into major ones. It's better to get the inspection done early in the Fall before it gets impossible to get an appointment.
Preparing Your Lawn
Give your grass a final cut and use the occasion to mulch any fallen leaves. While excessive leaf matter can smother your lawn, it is ultimately good for soil health and should be left as much as possible. Plus, you're not going to find a cheaper fertilizer than decomposing leaves. And if you do fertilize your lawn, now is the time. The roots grow deeper in order to prepare for the winter, so fertilizing at this time of the year would prevent damage and prove fruitful in the next Summer.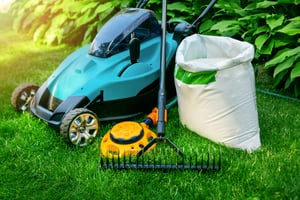 Once you finish crossing off all these from your checklist, treat yourself with a warm, pumpkin flavoured beverage, enjoy the Fall till it lasts, and then welcome the Winters with open arms.
--
Wanting more? Sign up for our e-newsletter and score the latest promotions, appliance trends, deals and exclusive access to sales BEFORE they happen - right in your inbox!