The microwave has got to be one of the most convenient and useful appliances in our kitchen. It saves us time, energy, and the trouble of washing extra dishes. But if you're only using your microwave to re-heat your food and beverages, make popcorn, or those late-night instant noodles, you're not utilizing its full potential. Below we have outlined seven amazing uses of a microwave, that will not only surprise you but will also make your life easier.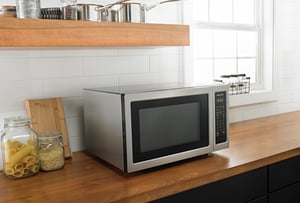 Make Toasted Nuts
Whether you need toasted nuts for a recipe or just to snack on, your microwave can toast them good for you. Put half a teaspoon vegetable/canola oil on a plate and spread out about one cup of nuts over the plate. Microwave it for one-minute intervals and stir up the nuts in between. Continue for 3-8 minutes or until you feel they taste toasty enough.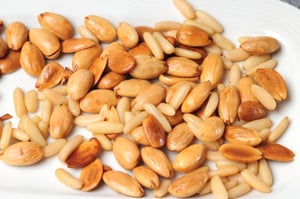 Re-hydrate Stale Bread
You don't necessarily have to throw the bread away if it's gotten a little stale. Just put the loaf/slice of bread in a water-soaked kitchen towel and microwave it for 10 seconds. If you still feel it needs more hydration, repeat until done.
Disinfect Chopping Boards, Toys, etc.
After washing, scrub the chopping side with lemon, microwave it for a minute, and it will be completely disinfected. Similarly, you can scrub the surface of kids' or dog toys with lemon and microwave for a minute to disinfect them. Just remember, microwaves and metal don't mix!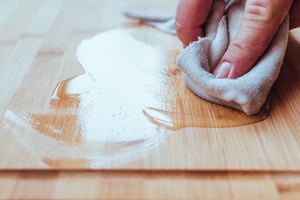 Bring your Mascara Back to Life
If your mascara has dried or become clumpy, just put it in the microwave for about 30 seconds. This will liquify it and make it easy to apply again, hence, saving you from getting a new one.
Scramble your Eggs
If you don't have enough time to cook breakfast, you can still have your morning eggs and not miss the most important meal of the day. Just beat the eggs and pour them into a mug along with some milk, salt, pepper, and anything else that you like in your scrambled eggs. Microwave it for about 45 seconds, take out the mug, give it another stir, and microwave it for another 45 seconds. Breakfast is served.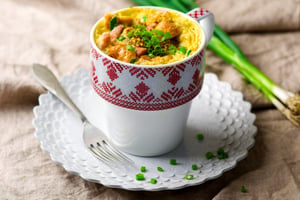 Dry up Herbs
You don't have to wait for fresh herbs taking their sweet time to turn into the dried up, flavorful ones. Just place them on a paper towel and microwave for a few minutes. Be sure to flip them in between and watch carefully so they don't burn or catch a flame.
Make Home-made Potato Chips
If you want to avoid the chemicals on packaged potato chips, you can just make some for yourself at home, using your microwave. Cut the potatoes in thin slices and spread them over a microwave-safe dish. Coat the potato slices with olive oil and heat them up for about 3-5 minutes or until they are crispy. Wait for them to cool and then snack away!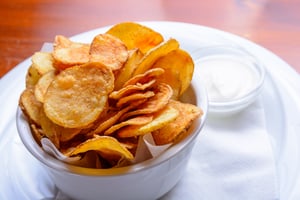 We hope you were as surprised to learn about these cool new microwave functions and as excited to try every single one of these as us!
--
Wanting more? Sign up for our e-newsletter and score the latest promotions, appliance trends, deals and exclusive access to sales BEFORE they happen - right in your inbox!