How great is the pumpkin season? Pumpkin spiced latte, pumpkin inspired recipes, pumpkin flavoured beverages, and now that October is finally here, we can even have our pumpkin themed decorations up and get into the Halloween spirit sooner. Are you as excited as us? If you are, take a look at these cool and fun pumpkin carving ideas that are quite easy to create but will still make you stand apart from your neighbours. Whether you're a master carver or a beginner, these designs are bound to spark your creativity.
Skeleton Hands
This is easy to create and spooky enough. Just stack the pumpkins and carve life-size bony limbs on them. You can even put a faux-gravestone next to them to make it appear as if they're rising from the dead.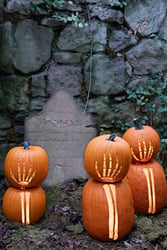 Harry Potter
If you're a Potterhead, you would love these designs. You could paint the scarf or even put a real one on the first one. The designs are so simple and yet so impressive.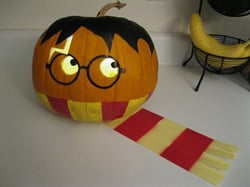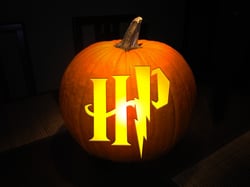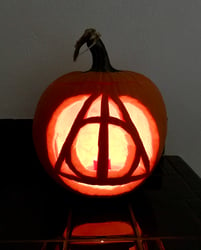 Pumpkinion
Instead of carving, you can use your painting skills and paint an adorable character on a pumpkin. This Pumpkinion is a cute and unique design that all kids are going to love.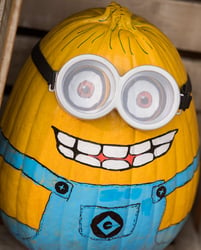 Hear No Evil, See No Evil, Speak No Evil
This one might require more time and effort than the rest but the result would be absolutely worth it. Put faux-skeleton arms on them and stack them up on top of one another or place them side-by-side.
Peek-a-boo
How cute is this one? Take a smaller pumpkin, you can pick a white one if you like, place it inside a bigger one, and put faux arms around it to be even more creative.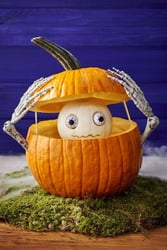 Creepy Eyes
Keep an eye (or two) on the neighbourhood with this creepy design. Place a white pumpkin inside a bigger orange one to make them look like eyeballs.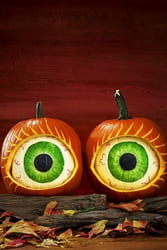 Scary Witch
The gourd's stem can function as the witch's nose. So, all you need is the hair (you can use paper cuttings for that) and a hat. This design is so much fun and scary. It is quite easy to create considering you don't need to scoop the insides for this one.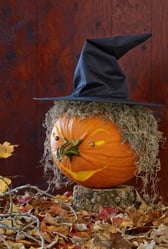 Your pumpkin decorations are going to be a great hit among your kids and a highlight in the neighbourhood this year with these cool carving designs, without even taking up a lot of your time. Happy Trick or Treating!
--
Wanting more? Sign up for our e-newsletter and score the latest promotions, appliance trends, deals and exclusive access to sales BEFORE they happen - right in your inbox!