Every February, people across Canada come together to celebrate and honour the contributions of the Black community in shaping our nation. It's important to learn about the rich cultural heritage, achievements, and contributions of our Black community. Black History Month helps in recognizing as well as spreading awareness about these brilliant personalities that made an impact and continue to make an impact on this world.
There have been many incredible individuals over the years that have made contributions to various industries and areas of the society. With this blog, we would like to talk about just a few of the people that have impacted the appliance/home category in a positive way. Let's take a look at these gems and their contributions.
Elijah "The Real" McCoy- Invented the Folding Ironing Board and Lawn Sprinkler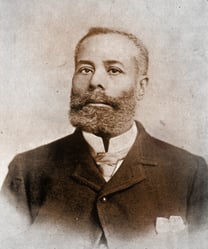 Elijah McCoy was a Canadian-born inventor who was best known for inventing lubricating devices that made train travel more efficient. Elijah was born in Ontario in the 19th century. Since he always had an interest in mechanics, Elijah traveled to Scotland to study mechanical engineering. Despite his skills and qualifications, Elijah could not find work as an engineer and started working as a fireman and oiler for the Michigan Central Railroad where he developed some of his early inventions. Among the 57 U.S. patents in his name, a Folding Ironing Board and a Lawn Sprinkler were two of them.
George T. Sampson- Invented the Automatic Clothes Dryer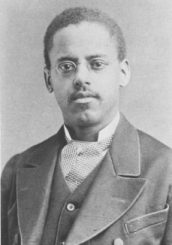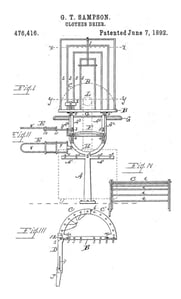 George T. Sampson was an African-American inventor who is known for providing mankind one of the most important inventions, the clothes dryer. Not a lot of information is available on his early life, except that he was born in Dayton, Ohio and both his parents were slaves. He first made an impression in the eyes of the public with the invention of a sled propeller. It is known that he created the clothes dryer in 1892, when he was a slave and he used to get whipped for not hanging the clothes to dry properly. It is believed that he died of Alzheimer's.
Maurice W. Lee- Invented the Pressure Cooker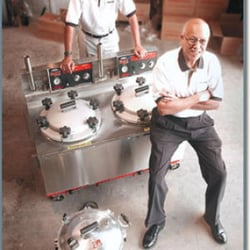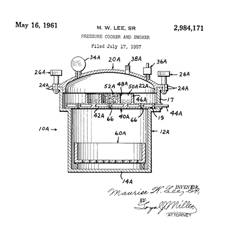 Maurice W. Lee was born in Livermore Falls, Maine, in 1910. He later moved to Berlin, where he graduated from Berlin High School. He worked at a number of places, like International Paper Company in Berlin, Berlin Public Works, and Twin State Gas and Electric Company, and served in the US military for two years, before joining his father's company. He invented the pressure cooker in 1958.
Henry A. Jackson- Invented the Kitchen Table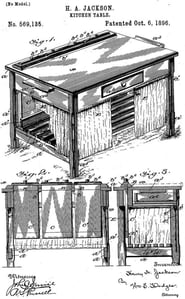 Henry A. Jackson was born in Chatham, Canada in 1862. In the year 1896, he developed and patented a unique and compact design for a table. The table was adapted for preparation of meals and dining and could be easily accommodated in small rooms. The table had pull-out shelves, cutting board that could slide back when not being used, and storage space underneath.
We hope you liked learning about a few of the many legends of the Black Community. We cannot appreciate enough the achievements, contributions, and sacrifices made by them.
--
Wanting more? Sign up for our e-newsletter and score the latest promotions, appliance trends, deals and exclusive access to sales BEFORE they happen - right in your inbox!