Households are among the major emitters of greenhouse gases which in turn contribute to global warming. Energy efficient appliances help you save money on your utility bills while at the same time reducing the toll on the environment. Eco-friendly washers consume less energy and water and because of their lower carbon footprint, they can also help you get some tax benefits. Switching your old washers with new energy efficient models will also offer newer technological features, better design, and higher performance. Let's take a look at some of the most popular energy efficient washers in 2022.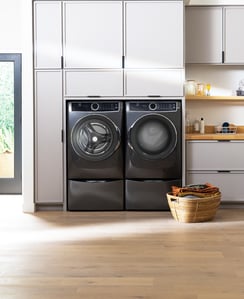 Electrolux offers some of the most energy efficient washers. They usually meet strict criteria to guarantee a high-quality energy efficient performance without having to sacrifice the cleaning efficiency. This model also offers an automatic water-level adjustment feature that regulates water level according to the loads. Apart from its eco-friendly features, it also offers a 15-minute wash cycle, an automated and highly effective detergent dispenser, allergen removal, sanitize setting, delicate care cycle, and much more.
Along with energy efficiency, this washer also produces much less noise and vibration. It's TwinWash technology allows you to wash two separate loads simultaneously, while also providing ergonomic convenience so it's easier on your back with less bending. Its TurboWash feature offers high-performance wash in only 29 minutes, thus your wash runs for a shorter duration of time making it easier on you as well as your utility bill. It also offers remote control with its ThinQ app and an option to pause your wash cycle to add more items if you missed some.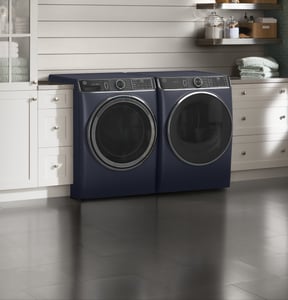 This washer has been quite a popular choice lately. It offers Wi-Fi connectivity that allows you to remotely monitor cycles, change settings, and receive alerts when your laundry is done. For smaller loads, this washer offers a one-step wash and dry cycle so you won't need to transfer and run a separate dry cycle. It also has a reversible door that provides installation flexibility. Its SmartDispense technology holds up to 32 loads of detergent and dispenses it automatically according to the load size.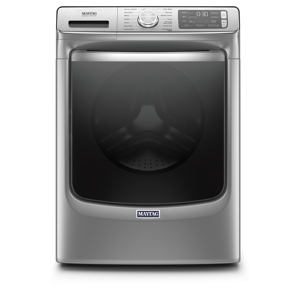 Wish this eco-friendly washer, you also get a sleek and elegant design to add more class to your home. This highly powerful washer offers an extra power option that helps get rid of all kinds of stain with a dual-temperature wash at the push of a single button. It also offers a 24-hour Fresh Hold option that keeps your washed clothes smelling fresh for up to 24 hours after the wash cycle is completed.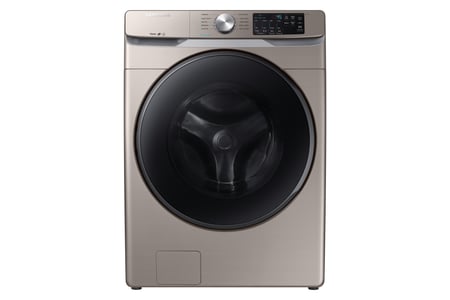 This champagne-coloured washer is not just easy on the environment, it's easy on your wallet as well. Along with being reasonably priced, it's a very efficient washer that gets rid of heavy stains easily with the power of steam. It offers a large capacity so you can do bigger loads at once. It has a self-clean feature so you don't need to worry about foul odours. Its VRT plus technology reduces noise and vibration. It also offers diagnosis and easy troubleshooting solutions through your smartphone, in case there's an issue.
Do your part to the society by upgrading your old washer with a better designed and better performing eco-friendly model.
--
Wanting more? Sign up for our e-newsletter and score the latest promotions, appliance trends, deals and exclusive access to sales BEFORE they happen - right in your inbox!