I don't know about you but I am REALLY excited for Spring to arrive. So much so that I've started my Spring cleaning early and slowly started to get into my favourite Spring recipes. I've put together some of my favourites for you to try. They're really great anytime of year but hopefully they can carry you through the last few weeks of wintery March and get you just as excited for Spring as I am!
Spaghetti al Limone with Asparagus by BonAppetit

I love simple recipes that highlight the fresh flavours of the ingredients being used. There's nothing that reminds me of spring more than crisp produce that feels like it's been plucked from my own backyard. This recipe sounds basic but it tastes like anything but that and will bring you right into Spring. Click here for the full recipe.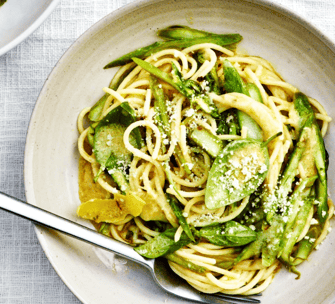 Caprese Chicken Skillet by Skinny Taste

Who doesn't love fresh mozzarella cheese and juicy tomatoes? Caprese salad makes me so happy, no matter what time of year and this skillet elevates it even further for me. It's fresh, healthy and easy to make for the while family. Access the recipe here.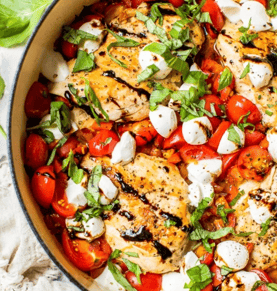 Honey Spiced Salmon with Quinoa by Woman's Day.com

Honey glazed salmon is always a good idea. This recipe sounds fancy and tastes fancy, but it's easy to make and a perfect light option for a weeknight dinner. Get the recipe here.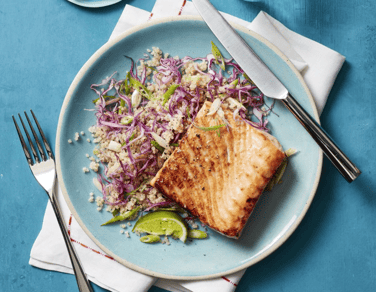 The Ultimate Spring Quiche by Jamie Oliver

This quiche is so delicious. The flavours can still carry some wintery vibes, but it's the perfect way to incorporate the array of spring vegetables available to us this time of year. Full recipe available here.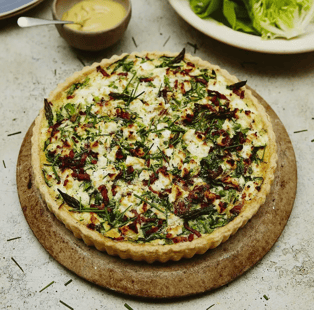 Lemony Tortellini Spinach Soup by The Kitchn

I love soup. I also love soup that doesn't take me hours to make. This soup is made with a lot of the ingredients you'll already have in your fridge and the addition of frozen tortellini makes it a filling and exciting meal for those chilly March days. Get the full recipe here.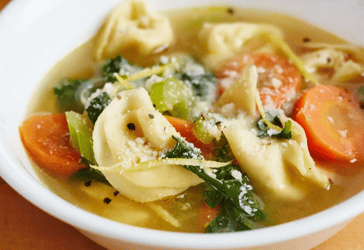 BONUS: Key Lime Shamrock Tartlets by Jillian Harris

St. Patrick's Day is here on March 17th and why not celebrate with delicious key lime tartlets? These are a bonus because they're vegan, but they sure don't taste that way. They're a great spring dessert to add to your repertoire. Full recipe available here.