When it comes to appliances most people focus on the big purchases; the refrigerator, the range, the dishwasher but don't forget the smaller but equally as important counter top appliances. Having some solid smaller appliances can make a big difference in your cooking routine. We've listed our favourites below but don't forget to share yours with us on our social channels.

Blender - SMEG
We love Smeg. How can you not? They have classic designs, a beautiful aesthetic and are thoughtfully made. This blender is no different. It has a die-cast aluminum coated body and backlit chrome nob. It holds up to 6 cups in its BPA-free, transparent jug. It provides 4 speeds with 3 pre-set programs: smoothie, ice and pulse. It's the perfect addition to your morning smoothie routine or for mixing up hearty soups. Check out pricing and all the features here.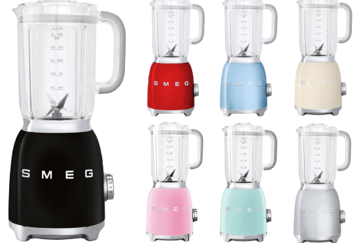 There comes a point in everyone's life when you add a slow-cooker to your arsenal to help you tackle busy nights and feed many mouths. It really is a great counter-top appliance to have, since it can work for you while you're out for the day, produce fantastic soups, desserts, meats and much more. This one is a favourite of ours because of the precise heating control and 24-hour programmability. Once the cooker has completed its cooking time, it'll automatically keep warm for up to 4 hours. For complete information and pricing, visit us here.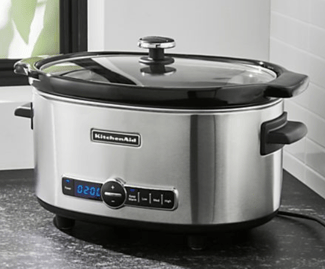 Here at Goemans we love to bake! So it's no wonder we're obsessed with the KitchenAid Professional 600 Series Stand Mixer. Not only is it a truly beautiful appliance to have proudly sitting on your countertop, but it also handles heavy, larger mixers with ease. Designed with the capacity to mix 13 dozen cookies in a single batch and 10 speeds the 600 series is truly the mixers of your dreams – especially if you love baking. It will tackle any recipe you throw at it and will become a staple in your home for years to come. For more information and pricing click here.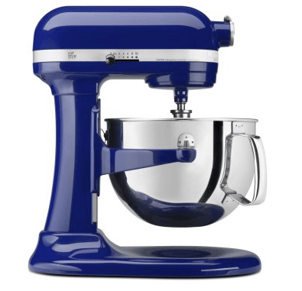 Coffee Maker – Fisher & Paykel
Having a built-in coffee maker is an incredible thing. It's definitely an item you'll have to splurge on, but it's so worth the cost. The 24" Fisher & Paykel Built-In Coffee Maker has everything you can dream of. Not only does it include 13 different coffee options, it has an automatic start setting so it can be programmed to turn on at the same time every morning and make your coffee for you. You'll get a consistent grind every time and the coffee lover inside you will always wake up satisfied. For more details, click here.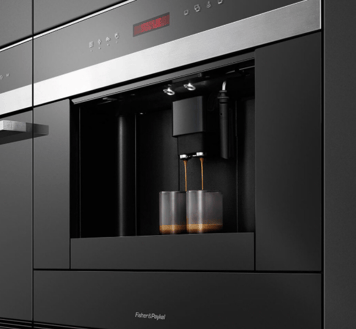 Pizza Oven – Lynx Naopli Outdoor Pizza Oven
Though this isn't really considered a 'counter top appliance' in any way, we had to share our love for it anyway. The Lynx Outdoor Pizza Oven is amazing for… you guessed it: PIZZA. It's truly a beautiful outdoor appliance, one that's got much more under the hood than the name conveys. It gets incredibly hot (standard pre-heat is 700 degrees) so you can get a perfect cook on pizza crusts. It's incredible for searing steaks, baking in cast iron pans and baking chicken. There's a removable front door, which allows for faster pre-heating and you can change the way the venting goes depending on where you put the oven. For more details visit us here.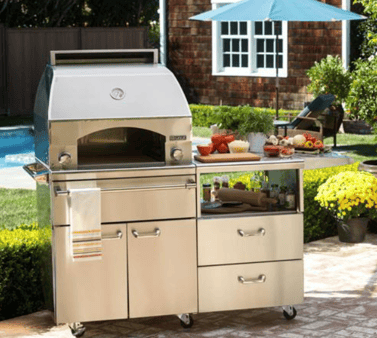 --

Wanting more? Sign up for our e-newsletter and score the latest promotions, appliance trends, deals and exclusive access to sales BEFORE they happen - right in your inbox!