Most Canadians love to BBQ, especially during the warm Spring & Summer months. However very few Canadians look forward to the daunting task of taking apart and properly cleaning their BBQ's. Although this dirty job isn't the most exciting, it's extremely important that it is done properly & regularly.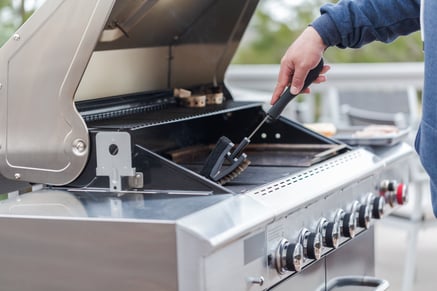 Why we need to clean? What are the signs that a grill needs to be cleaned?

Cleaning your BBQ should be considered necessary and should be done every 3-6 months (depending on usage). A barbecue is a cooking appliance and requires a level of cleanliness and upkeep to ensure proper health & sanitation, safety, as well as performance & longevity. In fact, a clean barbecue is even more important as they're exposed to the outdoor elements. In the worst case, this can expose your grill to rodents, animals or insects that may use it as a food source or a warm home for cold nights.

More common is the danger of creating a grease fire on your grill. This occurs when grease collects around your grilling surface and gets ignited causing a flareup during cooking. In fact, we've heard numerous horror stories of decks get caught on fire because the grease fire was uncontrollable. This is a very real concern and users shouldn't take this lightly.

If rodents, insects and grease fires don't make you think BBQ cleaning is necessary, just think about how much you spent on your grill. Doesn't it make sense to extend the lifespan of the BBQ and protect your investment, not to mention the environment? Properly cleaning & maintaining your BBQ can ensure your BBQ lasts a lifetime and saves you a trip to the landfill. In fact we've seen BBQ's that are regularly cleaned & maintained last over 25 years!

We get it, when you're enjoying your grill, the last thing you want to think about is having to clean it. Unfortunately, what many don't realize is that your BBQ is like any other cooking tool or appliance and needs to be properly cleaned, in order to ensure proper sanitation, health & safety, as well as ensuring the optimial performance & longevity of the grill.

What kind of benefits can we expect after a proper cleaning?

After a thorough cleaning, you can expect all non-damaged parts to be functioning properly, extended life of the grill and prevention of future corrosion. You can also expect the elimination of potentially dangerous grease fires, reduced hot spots and achieving your barbecue's highest cooking temperatures. Properly cleaning your grill will also ensure that the barbecue is healthy & sanitary by eliminating any unwanted toxins from rodents, animals and insects.

How long does a typical cleaning take?
A proper cleaning can take a trained professional between 2-4 hours to complete. This however depends on the type of bbq and its condition (larger units, with more complex parts, will take much longer than simpler smaller units).

It's important to spend enough time to make sure cleaning & maintenance is done right to ensure the BBQ will last as long as possible, perform optimally, and be safe and sanitary to use.

How often do you need to clean your BBQ?

How often you need to clean your grill depends on usage. If you're a year-round griller it's recommended that you fully clean your barbecue at least twice a year, along with the regular maintenance such as emptying the drip pans and grease trays. For summertime grillers, it's best to clean at the start or end of the season, as long as you empty the grease trays and drip pans frequently; especially when not using the grill for an extended period of time. This will ensure nothing gets in there!

What's the best way to clean yourself at home?

While detailing our entire process of how to properly clean a grill would be too lengthy for this article, we can provide a simplified version and include some general guidelines & tips to clean your BBQ yourself at home!

First off, make sure you set aside enough time to do this properly. To do the job properly it'll take a homeowner roughly 3-4+ hours to complete.

Next you'll want to purchase a few items; 1 bottle of degreaser (that is safe for use on BBQ's), 1 pack of stainless steel souring pads, 1 scraper, 1 tarp (if needed), 1 bottle of stainless steel polish, 1 micro fiber towel, 1 bottle of soap & bucket, 1 shop vac (helpful but not required).

Once you're ready to get started, the first step is to set up your cleaning site. If possible we recommend moving the BBQ to a safe location, usually the road, a driveway, or onto some grass works best. This will ensure no grease stains on your deck or patio. If you can't move the grill, make sure to lay down some tarps to so the area is protected!

Next you'll start by spraying the parts down with degreaser, cleaning with the scouring pad and removing them from the BBQ. You'll want to spend enough time here to make sure you're cleaned the parts to the best possible condition. Next you'll fill a bucket with soapy water and let them soak while we move onto cleaning the firebox and rest of the BBQ.

If you have a shop vac you can clean out any loose grease & debruis from the inside of the grill.

Next you'll spray the firebox and hood down with degreaser and work from the hood down cleaning all the nooks and crannies of the grill, and once done you'll empty the tray & grease pan and wipe everything down.

You'll then finish off the process by cleaning out any cabinets and cleaning & polishing the exterior of the BBQ!

What if I don't have the time to clean myself?

Well thankfully Canadian BBQ Boys is here to help! Canadian BBQ Boys is a fully mobile BBQ cleaning & repair service that will help ensure you get the most out of your BBQ and grilling experience. They specialize in cleaning every nook and cranny of the grill so you don't have to and have experience with all BBQ Makes in Models! They service all across Ontario and have cleaned over 15,000 BBQ!
Thanks to Canadian BBQ Boys for this article! Learn more about them at https://canadianbbqboys.com/.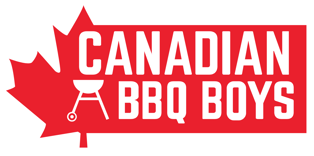 --
Wanting more? Sign up for our e-newsletter and score the latest promotions, appliance trends, deals and exclusive access to sales BEFORE they happen - right in your inbox!