Traeger invented the very first wood pellet grill in Mount Angel, Oregon over 30 years ago and is still the best-selling pellet grill on the market. As a leader in the industry, Traeger continues to develop new grill innovation such as WiFire control, allowing users to access their grill on the go right from their smartphone, and Smoke Science technology, ensuring the best-tasting smoke flavour.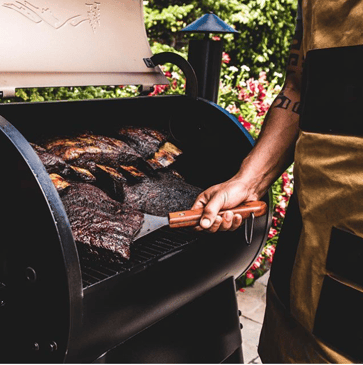 Wood pellet grills use an auger that moves the hardwood pellets from the hopper to the fire pot underneath the grill. The higher the set temperature, the more pellets are dispensed into the auger. Once in the fire pot, a hot rod ignites the pellets creating a fire, then a fan stokes the fire creating convection heat to evenly cook your food in the grill. A drip tray sits over the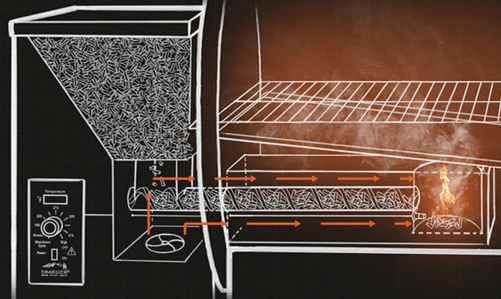 Wood pellet grills are the easiest way to achieve amazing wood-fired flavour without all the work. Traeger grills offer 6-in-1 versatility that allows you to grill, smoke, bake, roast, braise, and BBQ food all with the same grill. That means you can smoke a rack of ribs low and slow, or grill a wood-fired pizza hot & fast, and even bake a berry cobbler. They have precise temperature controls making them super easy to use and give you consistency you can count on cook after cook. Just set it and forget it and let your Traeger do the rest.
fire pot, keeping the direct flames off your food while catching food drippings to help prevent flare-ups.

--
Wanting more? Sign up for our e-newsletter and score the latest promotions, appliance trends, deals and exclusive access to sales BEOFRE they happen - right in your inbox!